QINGDAO LOLIN MECH INC.

Trade Audit Report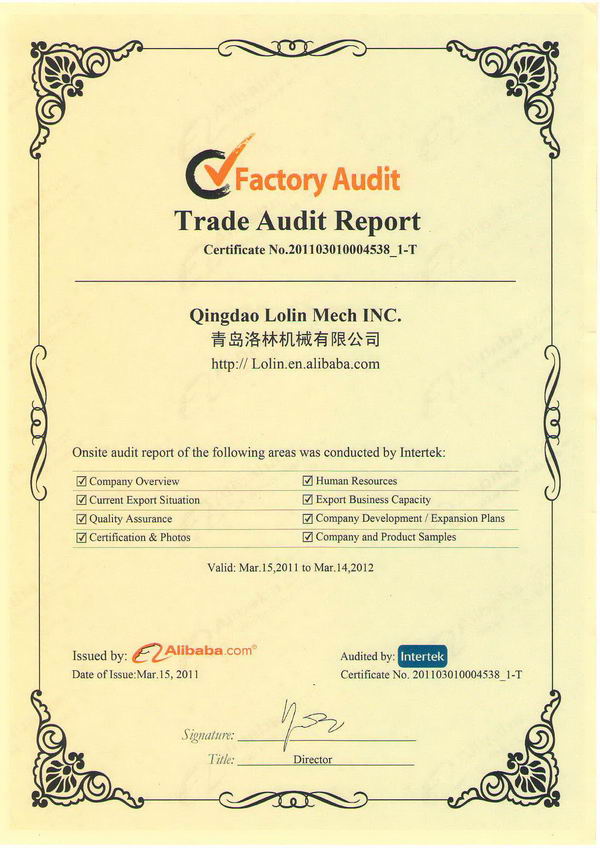 A Trade Audit Report is an onsite Audit Report about a company's ability to conduct international trade, including details such as company authentication, human resources, export capacity, supplier management, customer service, certification and more.
Business License Number: 370202228183298
Registered Capital: 1 million RMB
Business Type: Trading Company
Industry: Machinery Parts
Products Sold: Ironware, Electromechanical, Automobile fittings, Crane installation kit, Steel product, Building materials.
Annual Revenue(last year): 8 million USD
Office Size: 494 Square meters
No. of Employees: 10 People
No. of International Trading Staff: 3 People
Export License Registration No.: 00245924.
For details, please download the full audit report in PDF format as below.
download "Trade Audit Report-Qingdao Lolin Mech Inc..pdf" (576kb).